Genomic Editing Tools
Originally offering ZFNs (Zinc Fingers Nucleases) for Genome Editing (KO, KI, gene correction or mutation), LabOmics sells now a unique TALEN technology featuring an improved TALEN architecture that shows exceptional efficiency and specificity. Furthermore we have specialized in designing and providing with DNA donor templates. Our TALEN range also comprises AAVS1 integration kits and clones and TALE-TF for specific artificial gene activation.
More than that, we have further specialized in CRISPRs (RGENs) technology, being able now to advise and provide with the most appropriate solution for your genome editing specific needs, but also CRISPR interference and CRISPR mediated gene activation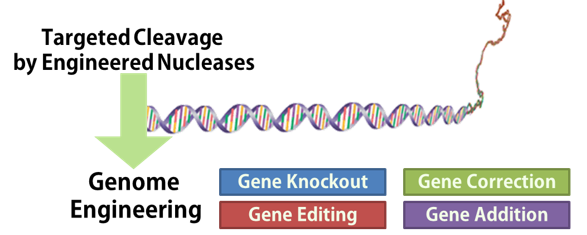 We can't find products matching the selection.